We know you are as excited to get back into the swing of things as we are. If you are slowly getting back to socializing, your little get-together needs to be just as well planned as your large events. This summer, throw the most exciting gathering with these food recommendations and catering tips!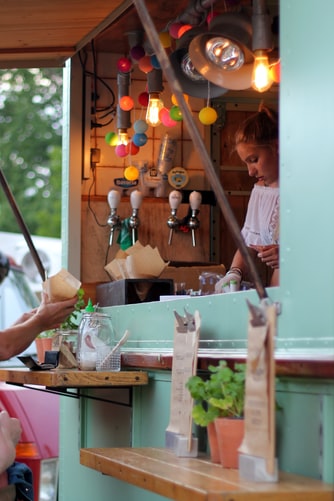 Choosing the Caterer
When picking a caterer, there are a few things that you must consider. The first thing is to make sure that the caterer you choose has the expertise in the setting you need, whether that be a large or small setting. Another aspect you need to consider is menu flexibility. You may have guests with food allergies, so you need to accommodate them with some other food options. Shop around and compare and contrast some options. As part of your research, you'll want to have a good understanding of catering terms so you can talk business!
Diversity Serving
Sell your guests on your event by following 2020 catering trends! You don't want your work to be outdated and less exciting for them. In addition to brick-and-mortar catering, understand the unique methods for serving. New trends include sustainability with local farm-fresh products and eco-friendly serving tools, pop-up tables and food trucks, and inclusivity with international cuisines. Take a look at some ways to serve:
Street Festival Feeding: This way of serving food gives off the vibe that you are at a festival and makes you want to try a variety of foods!
Food Truck Dining: If your event is held outdoors, food truck dining is good to consider. This makes the attendee feel that they have a choice of where they want to eat, while also being easy to clean up when the party's over!
Communal Portions: This way of serving is classified as the easiest. Perfect for allergies and lifestyle choices, this option allows guests to pick away at the beautifully arranged buffet.
Action Station Servings: With this way of serving food, the guest has the choice to use an assortment of toppings and is able to customize their meal as they would like.
Refreshing and Hydrating Foods
Summertime foods should be refreshing and incorporate a lot of color, plus fresh fruits. Because of the hot temperatures, stay away from extremely hot foods like soup. Feed your guests' hunger with foods like this:
BBQ sandwiches, pasta and fruit salads, and tacos garnished with fruits like pineapple.
In addition to water, the bar menu should include refreshing drinks like lemonade, sangria, and frozen drinks.
The dessert menu may be the most refreshing part! Incorporate items like frozen cakes, popsicles and sorbets, ice cream, and more!
We are just as excited to get back into the swing of things as you are. We can't wait for your next company picnic in Orlando to be planned with us at Fun Planners! For more inquiries call about summer food and events call 407-955-4949, or contact us online.