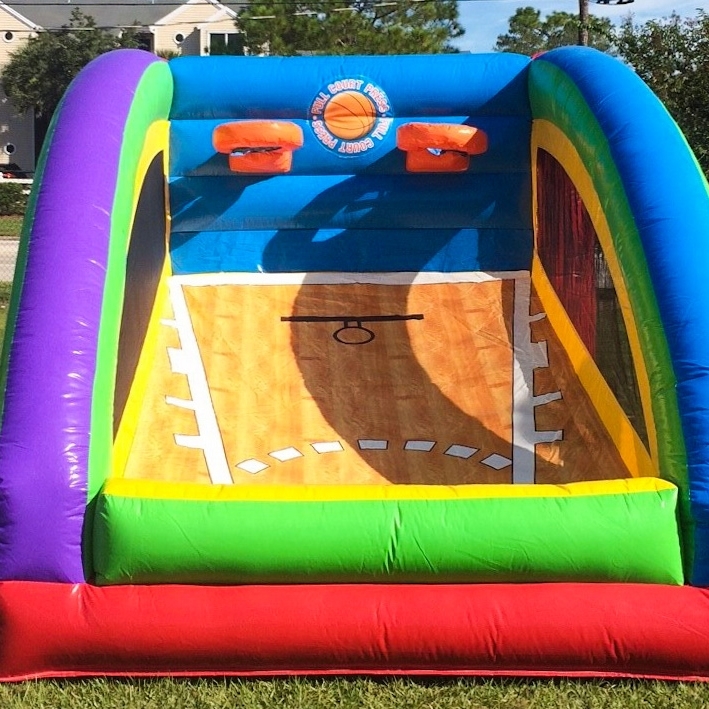 If your team loves basketball, basketball events could be the perfect team building activity!. As cities slowly start to open back up, you can throw small parties using our equipment. Games build people up and create a sense of chemistry between teammates. Take a leap by using these tips to throw a basketball event!
Building a Team
Don't miss out on bonding opportunities. Every good team player has a squad. Score some points with your staff by coordinating team building activities. It gives your group the opportunity to communicate face-to-face (even at a six-feet distance or through a screen), building relationships with one another, encouraging motivation and creativity, and sparking some joy through fun activities. 
Get into the Game
Fun Planners has the entertainment you need for your event. From game rentals and inflatables, our equipment will give your team something to rave about. Kick it off on the court with our selection of games:
Virtual Free Throws
If you're not ready to socialize with people in-person yet, that's okay — you can throw a virtual basketball game online. Take your team-building to the internet, drink some brews, and play online basketball games. Then, when the pandemic is over, give us a call to get back into the game.
We know you're itching for human-to-human contact. In time, we'll all be able to get back to the party. When that time comes, call Fun Planners, the Orlando team-building event experts, at 407-955-4949, or contact us online. We have a plethora of different games that can help YOU with team building. Our team is always here for you, near or far, and can help you take your event to the next level!