The search for your life partner may have been difficult, but having an unforgettable wedding ceremony doesn't need to be. With Fun Planners, you won't have to worry about your function being seen as average. With our abundance of connections, games, and rentals, there will never be a dull moment. 
Capture Memories with a Photo Booth
What do you think is the best way to capture those fleeting wedding moments and make new friends? Photos, of course! The possibilities are endless when it comes to taking the perfect photo, but with Fun Planners' selection of photo booths and keepsakes, you're destined to find the perfect set up to save those snapshots forever. Photo booths are a fan favorite at weddings that allow guests to let their guard down and just have a good time. Fun Planners' photo booths options are always accompanied with an array of funky hats, glasses, scarves, and other accessories to spice up those pictures. Our photo booths are also up to date with the latest technology, so there's no doubt you'll end up with the best quality photos.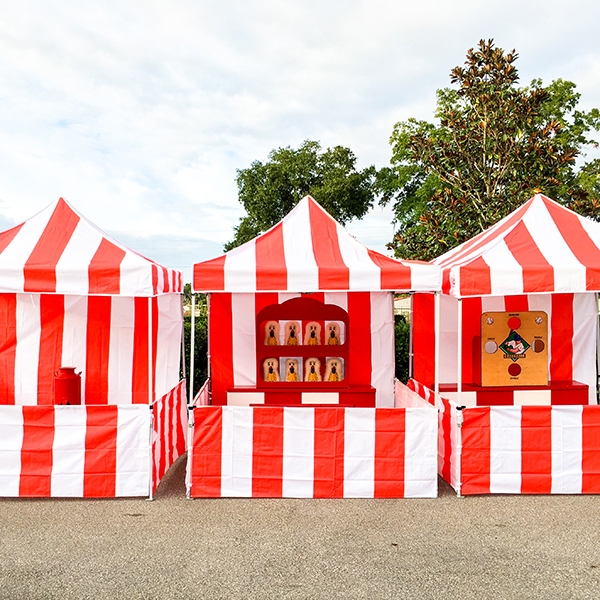 Entertain with Group Games
Weddings and the events that come after are always great places to meet new people. The joining together of two families makes it easy to connect with those around you, because you all have at least one thing in common. Introducing some exciting and unique games into the mix could bring those conversations to the next level, encouraging connections between all wedding guests. Some games that Fun Planners offers include a carnival game simulator, a dunk tank, and a mechanical bull. These are sure to keep your guests amused throughout the afternoon and into the night. These outdoor activities are the perfect solution for a safe way to gather and get competitive with recent wedding acquaintances.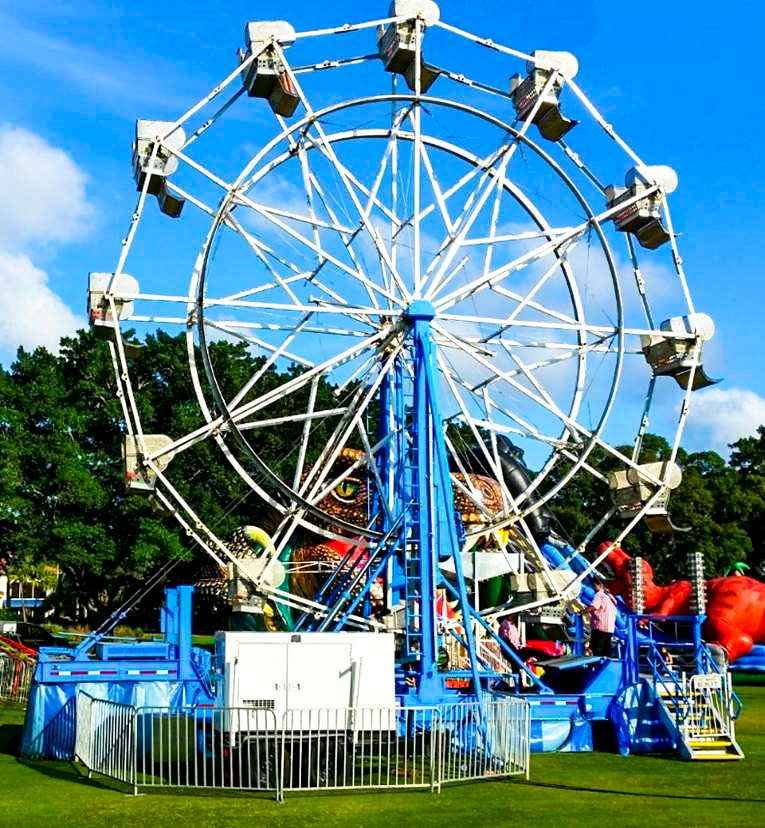 Add Attractions for Unforgettable Fun
If you're looking to enhance your wedding event even further, Fun Planners also has access to over 30 festival rides and attractions. A festival- style wedding would not be complete without a 50 ft. Ferris wheel to wow wedding guests of all ages. There is no shortage of other rides you could pick from to create the most fun wedding setting possible.
With the immense amount of options, there is no way you can go wrong planning a memorable wedding celebration with Fun Planners. Not only do we provide the physical games and rentals, but we set up everything with our team so you can focus your undivided attention on making sure the wedding goes exactly as planned. Don't hesitate to reach out to Fun Planners' fun experts to tie the knot with wedding activities and create a one-of-a-kind event!
For more information on our many services, call us today at 1-866-511-4FUN