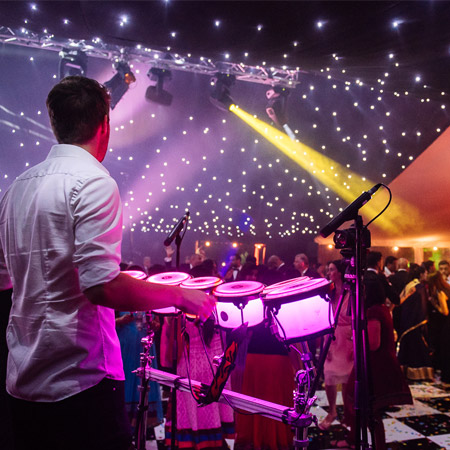 Creating and managing events can be stressful, but there are a few steps you can take to make sure your guests stay happy and entertained, all while the event runs smoothly. All it takes to start is an idea, and you can trust Fun Planners to help you do the rest.
Set a Goal
Every large event begins with a vision of how it would ideally be carried out. The planner takes an initial idea that catalyzes the planning process. This first step is to establish a goal of what you want the event experience to be like. From this idea, you will have to visualize the trajectory of how to make each piece of the puzzle to come together. Institute a clear direction toward acquiring everything you need for the event. By informing Fun Planners of your vision for your event, you will give them the tools to implement their skills in planning, organization, and execution, to ensure your event turns out exactly the way you envisioned.
Create a Checklist
Event planning involves multiple layers of tasks that can be difficult to keep organized. The initial ideas about the event can evolve as you get deeper into the process, so it is essential to break down the event into different stages and segments. Making a checklist of the tasks you must complete to create the final event product can help you keep organized. Alongside the checklist, there should be a timeline in which each task should be completed to stay on schedule.
Set a Deadline
The event you're planning may be weeks or even months in the future, but the day will eventually come when the culmination of your planning and strategy will occur. Through strategic planning and teamwork, Fun Planners makes any deadline possible for the event to come together. Event planners are often given a time restraint because of the nature of the fast-paced world and other obligations they must complete. Providing deadlines for each task on given days is an effective way to help you stay on track with your planning.
The execution of your event is directly correlated to the attention to detail and organization while planning the event. Fun Planners are event planning professionals who make sure to examine each and every part of the event to make sure it turns out satisfactory. While planning an event can be stressful, Fun Planners can work with you to bring all of your ideas to life.
To plan an event with Fun Planners, you can call us today at 1-866-511-4FUN