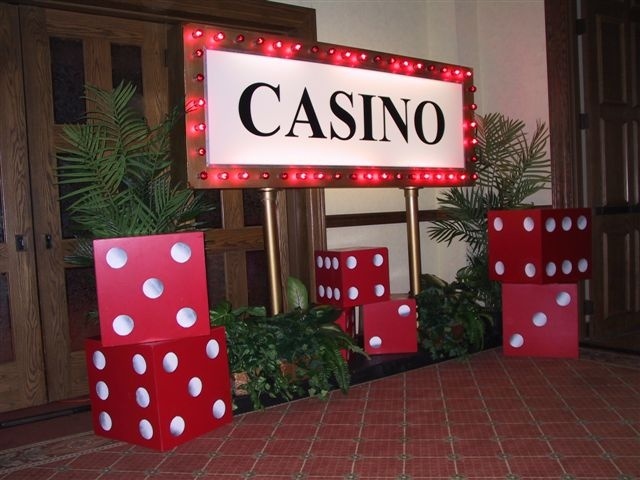 Are you looking for your next great Florida corporate event? Look no further than a casino night! The glitz and glamour of the decorations, the delicious food, and the thrill of the games takes the notion of fun and friendly competition to a whole new level. Find out how you can bring Las Vegas to your guests right here in Orlando:
Any Occasion
Whether you're planning a holiday party, end-of-the-year celebration, award banquet, employee appreciation event, or even a marketing event, a casino night is the perfect route. It's a great way to keep guests interacting while having fun and winning prizes.
Choose a Theme
Make sure to designate a portion of your budget to decorations. You can pay homage to one or more of the iconic Vegas casinos, such as Caesar's Palace, with everything from oversized playing cards to costumes to backdrops to themed photo booth props.
Gaming Tables
Don't DIY your casino tables. We offer outstanding, professional gaming tables and accessories that are held to a Las Vegas standard! Our chips are a heavy weight, our tables have a stylish mahogany wood finish, and we use authentic roulettes wheels, dice, and cards. Our options include blackjack, craps, poker, roulette, and Texas Hold 'Em. Hoping to add some extra pizzazz to your evening? Choose from one of our lighted tables with frosted plexiglass and color-changing LED lights.
What if No One Knows How to Play?
If you're concerned that your guests are new to the casino scene, don't worry; that won't stop them from having an amazing time. Not only are our casino tables designed for a genuine casino atmosphere, but they come staffed with certified dealers and croupiers. They entertain and teach guests, ensuring that everyone gets into the action and has a great time, regardless of the players' skill level! With Fun Planners, you can easily plan a casino-themed Florida corporate event. Find out how you can bring Las Vegas to your guests in Orlando:
When it comes to planning your Florida corporate event, Fun Planners is committed to helping you every step of the day. Our casino event packages are designed to perfectly fit you, your organization, and your guests. Contact us today at 407-955-4949 to learn how we can partner with you.