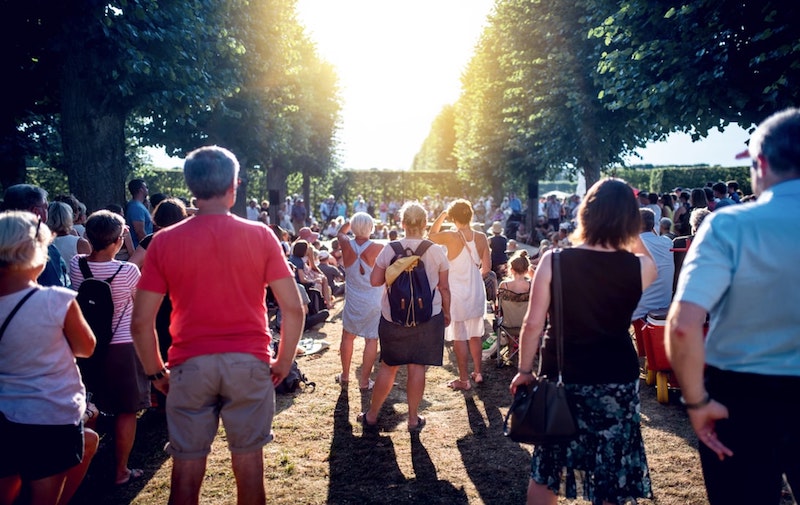 Though it might be hard to focus on every team member individually at large corporate events, there is a multitude of ways to get the group interacting, practicing teamwork, and building relationships. Take a look at our favorite ways to entertain a large group!
Relay Races
Until now, you may have never realized how much you want to see your boss hopping in a potato sack or balancing an egg on a spoon. It can be quite comical — as well as challenging — to work as a group when you're trying to finish a relay race. (Especially when you have to get a ball through a series of pipes only by tilting the frame.) Relay races are an excellent way to break the ice and encourage teamwork.
Arcade Rentals
Everyone loves a good arcade! Our variety of game room and arcade game equipment can fit any theme, including ocean, hunting, futuristic, classic billiards room, golf, and more. Our list of games is constantly expanding, so please feel free to ask for an updated list of games for your event date.
Casino Tournaments
Consider hosting a poker tournament. Our Casino tables are designed for a genuine casino atmosphere; each one is held at a Las Vegas standard. Tables even come staffed with certified dealers and croupiers who not only entertain your guests, but teach them! All you need to worry about bringing are the prizes you plan to give out.
Carnival Fun
You can't go wrong with a carnival event. Whether you're looking to plan an event inspired by pirates, the tropics, or the wild west, we can help you create the carnival of your dreams. Guests can race through an inflatable obstacle course, compete to outlast each other on the mechanical bull, or challenge each other to an inflatable jousting duel.
Game Show Mania
We've all sat around the television and cheered on countless game shows, secretly thinking that we could be better; we could solve that puzzle faster; we know more trivia. Why not bring the game show to your coworkers? From speed rounds of trivia to spinning a wheel for your fate, everyone will be on the edge of their seats.
At Funplanners, we're all about Florida team building. We can match your activities to the theme of your event and provide all gaming and hosting means so that you can just kick back and enjoy. Contact or call us at 407-955-4949 for a guaranteed fun time!