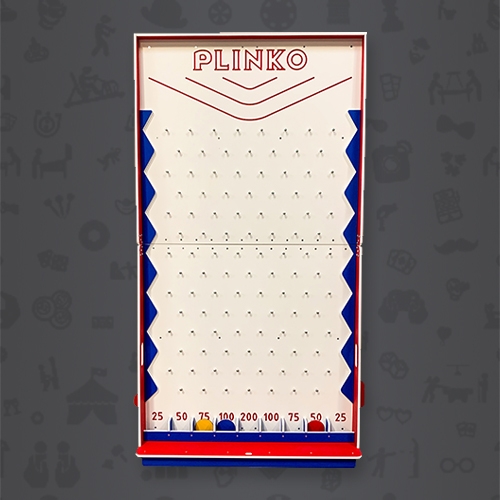 Whether you're catering to children or adults, our selection of giant games will add next-level entertainment to your event! Set up at the beach, the park, a venue rental, your business, or even your backyard. Choose from a variety of Orlando game rentals in our catalog!
Giant Battleship
Battleship is typically a two-player game where each opponent arranges their ships and battles it out to see who can sink the other first! Play the lifesize version of this classic favorite. Wow your guests with the large layouts and battle plans, which can be used at a team-building bash. Although it's a two-player game, the rest of your group will also have fun watching as the players hash it out!
Giant Checkers and Chess
If you own a business, like a bar or restaurant, giant games are a great way to entertain your guests and keep them around. The perfect pub games, Checkers and Chess, are top-notch ways to attract customers to your business. They will fight it out to be the champion over and over again — and keep that tab running! Also available are Giant Connect Fours and Giant Dominos — both in a variety of colors and styles.
Giant Beer Pong
Every party needs beer pong. Imagine celebrating birthdays and other occasions with 12 giant 30-inch-tall red solo cups. Attendees have the opportunity to throw six giant ping pong balls into the cups, taking this cool drinking game to a whole new level. Attract invites your celebration with this out-of-the-box activity!
Giant Coloring Page
Spice things up at your functions with a larger-than-life coloring station! A great addition to other entertainment activities at your event, guests color away on custom coloring pages! Choose from a variety of designs, and add your logo. We recommend adding this to your tradeshow booth to attract potential clients, or a get-together with children and families!
Giant Operation
If you work in the medical field or just love this family favorite, challenge your guests to be the doctor and avoid the buzz with the Giant Operation game! Players will test their steady hand and tap into their hand-eye coordination skills to remove game pieces in the allotted amount of time. They will work up a sweat as they race against the clock! Spice up medical conferences or birthday parties with this large take on a childhood game.
Giant Plinko
Have you heard of Plinko? Let alone, played Plinko? During the Barker Era, Plinko was the most popular game on the "The Price is Right" TV show. Stir up excitement at your function with a game your guests probably never get a chance to play! This jumbo game calls for participants to drop one of the colored disks down from the top and watch as it bounces through the pegs into a scored slot at the bottom. Whatever the occasion, your guests will be impressed with the Orlando game rentals at Fun Planners. Give us a call at 407-955-4949, or contact us online, or more information. Our team is always here for you, near or far, and can help you take your event to the next level!