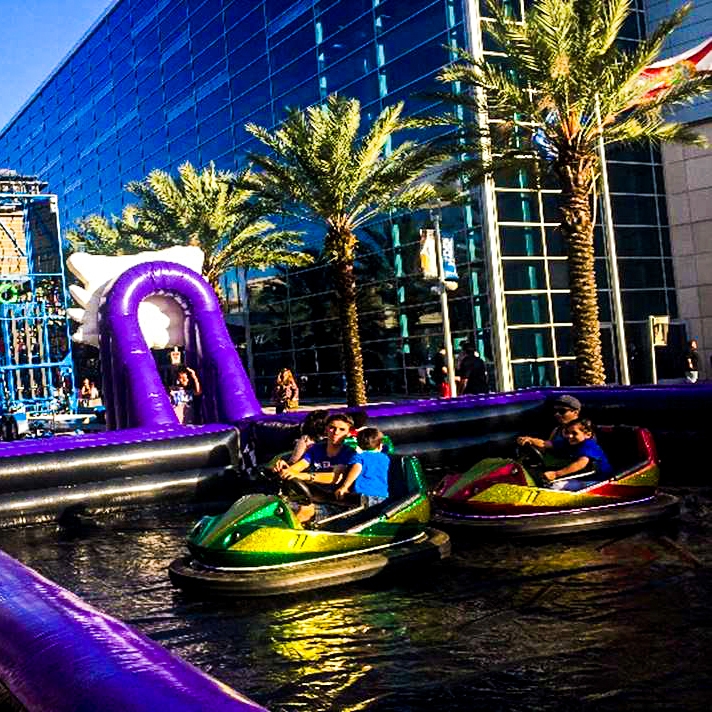 It's back-to-school season and it's just another reason to throw a party. Celebrate the new school year with the ultimate back-to-school bash. Fun Planners has all everything you need to plan your event. This guide will help get your guests pumped for the new year!
Carnival
Children love carnivals, and with Fun Planners, you can bring the carnival to you! Carnivals are a great way to build community and they incorporate a variety of entertainment in one place. From medieval times to jungles, you can choose your equipment theme across carnival booths, games, bounce houses, rock walls, rides, and more. Don't forget to serve the classic carnival food like funnel cake and cotton candy!
Picnic
Take advantage of the nice weather by moving your event to the outdoors. Start by choosing your theme. Take your guests through Alice in Wonderland's looking glass with a mad hatter tea party. Or give your event a virtual feel with virtual reality simulator games and space-themed treats like astronaut ice cream.  Picnic fare can be anything from a barbecue to a Mexican fiesta. Diversify the serving methods with street-style feeding, food truck dining, and communal portions. Make sure the food and drinks are refreshing and hydrating for the summer heat!
Sports Theme
Show children the value and importance of teamwork with sporty shenanigans! Pretend you're on the golf course or batter up with virtual reality simulators. Track the best scores in these high-quality, fully interactive games. Award prizes to the team or players that show the most enthusiasm and teamwork! Win the crowd over by serving up sports game staples like hot dogs, hamburgers, soft pretzels, and nachos!
Photo Booths
Say cheese! Capture all of the special moments by renting photo booths for your event. Images can be printed, emailed, or shared and customized with graphics that match your event's theme. From retro beauty magic mirror to a mosaic interactive photo experience, photo booths have come a long way. Your guests will cherish these keepsakes throughout the whole school year!
When it's time for a party, call the Orlando event planning experts at Fun Planners at 407-955-4949, or contact us online. Our team is always here for you, near or far, and can help you take your event to the next level!