Sharp axes and alcohol don't seem like the safest mix. But axe throwing has proved to be a big hit and is a perfect idea for Orlando team building. As one of the oldest sports in existence, axe throwing has re-emerged and is quickly growing in popularity across America, especially in major metropolitan areas. Although it seems unsafe, a controlled environment and an axe throwing coach keeps danger at bay. Because axe throwing is exciting, unique, and new to most people, it has been a popular group activity.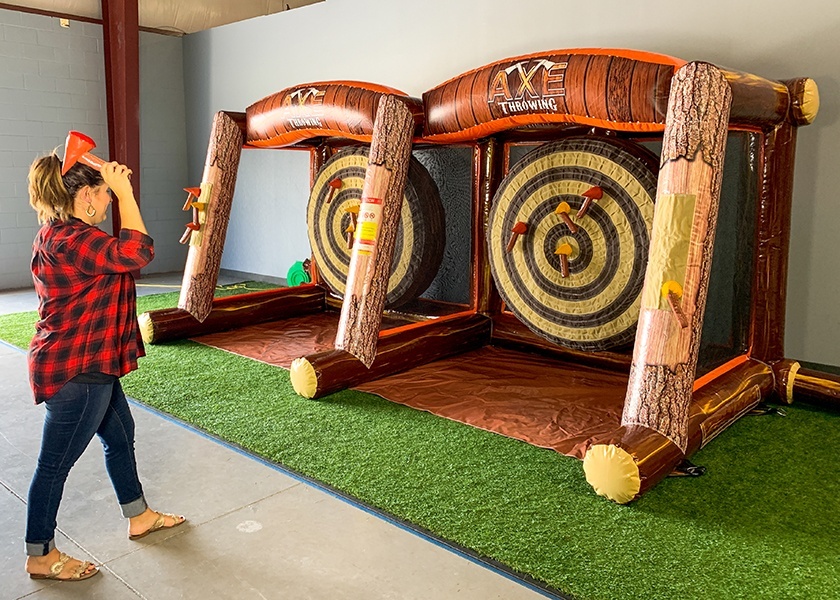 Where It Came From
Traditionally a sport played by lumberjacks, axe throwing first started booming again in other parts of the world like Canada. Kristine Patton of Philadelphia receives much of the credit for bringing it to the United States. She discovered it while attending a party at an axe throwing facility in Toronto and got hooked. She wanted to give people in the United States the chance to experience it. This inspired her to open an axe throwing facility in Philadelphia that also served as a bar. Her business grew and expanded to multiple locations. These axe throwing facilities began to spread to many other major cities.
How It Works
A typical axe throwing facility is often an old warehouse complete with high ceilings and heavy duty walls. Wooden targets are placed on the wall and surrounded by fencing. Each team member will have their chance to throw an axe at the target to earn points. You get five points for hitting the bull's eye, three for the circle surrounding it, and one point if the axe lands within the outer circle.
Fun For Everyone
The great thing about axe throwing is that you don't have to be strong to succeed at it. It's more about technique, stance, and accuracy, which levels the playing field for beginners and makes it fun for everyone. It's just as fun to watch as it is to play.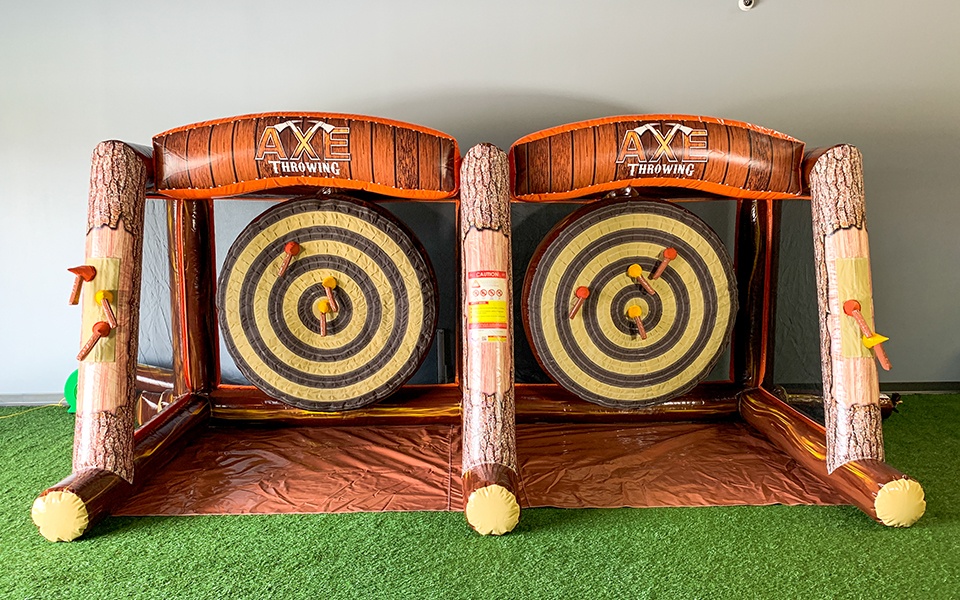 Now, the fascinating sport of axe throwing is accessible to everyone and possible in any environment withot any of the risks that sharp objects and alcohol may bring. The Orlando team building experts at Fun Planners now offer inflatable Axe Throwing products for rent. Call Fun Planners at 407-955-4949 to rent their new inflatable Axe Throwing products for your next team building event and get ready for some serious fun!