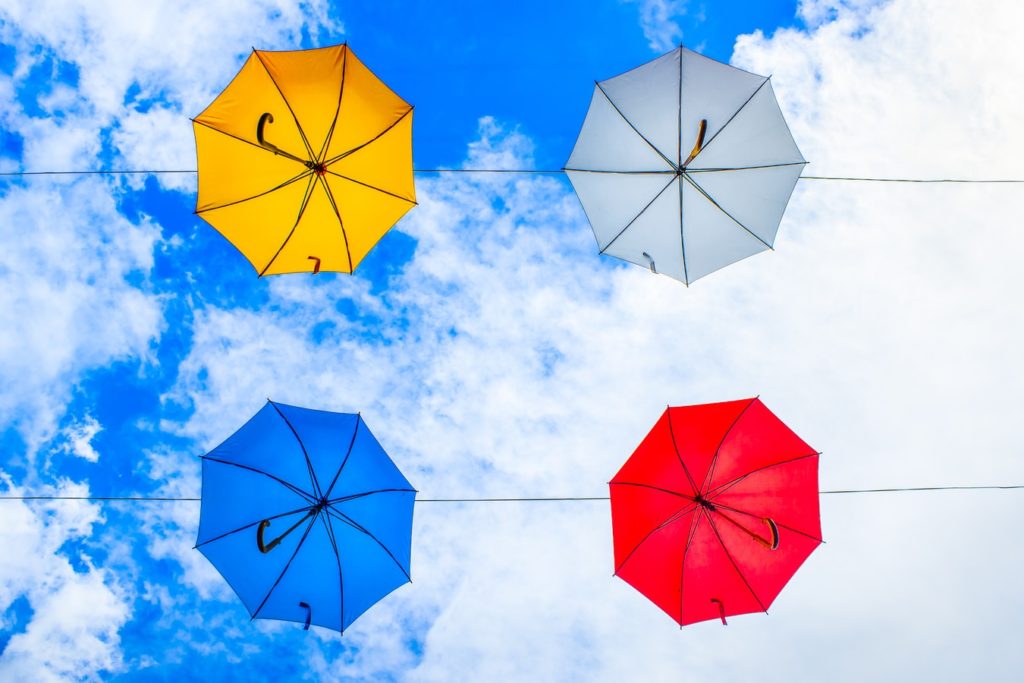 Between an unpredictable hurricane season, windy winters, and burning hot summer days, it can be a challenge to plan outdoor events in Florida. But a reliable plan is all you need for success! Find out how you can be prepared for anything.
Heat
When planning an event exposed to the sun, there are some things you should consider:
Have water readily available in multiple locations.

Set up sunscreen stands for purchase and application.

Be sure there is enough shade for everyone attending. If you have a speaker or musical act taking center stage, consider providing free sunglasses (which will be great publicity after the event), or moving that to the evening time.

Install misting fans throughout the event to keep your audience cool and refreshed. You can offer handheld misting fans available for purchase as well.

If your event has games, throw in a few water-themed activities. This is another chance to give your audience some free swag such as an event towel or dry T-shirt.
Rain
Rain can quickly ruin plans, especially when the event it's outside. Even when storms are trying to bring the day to a screeching halt, you can:
Have umbrella and plastic coat stands available for purchase.

If your event is outside and in a now-muddy area, throw hay onto the sludge to absorb moisture and make walking easier.

Be sure that all attractions have tents with pointed ceilings to redirect the water.

If your event is inside and people are escaping the rain, have umbrella bags available and floor mats around the entrance.
Wind
One of the most frustrating things about being at a wind-stricken event is trying to hold everything together. Here's what you can do:
Have weights and clips ready to hold loose items down to heavy furniture.

Double check tent pegs and tighten up flaps to prevent them from whipping around.

Consider setting up wind-breaking fabric walls around your event.

Have hair ties and headbands available at the nurse station, and set up signs so people know where to find them.
Cold
In can be tricky to throw an outdoor event in Florida's winter. The following may help:
Have heated lamps positioned around the venue.

Set up games which require more activity and movement, and set up a fire for warmth (and roasting marshmallows) as well.

Consider blankets as a purchasable item or game prize.

Make sure hot beverages are available.
Any weather can be conquered if you take enough precautions. The Orlando event management team at Fun Planners wants to go the extra mile to ensure your event is a success. Contact us online or call at 407-995-4949 to learn how we can help!