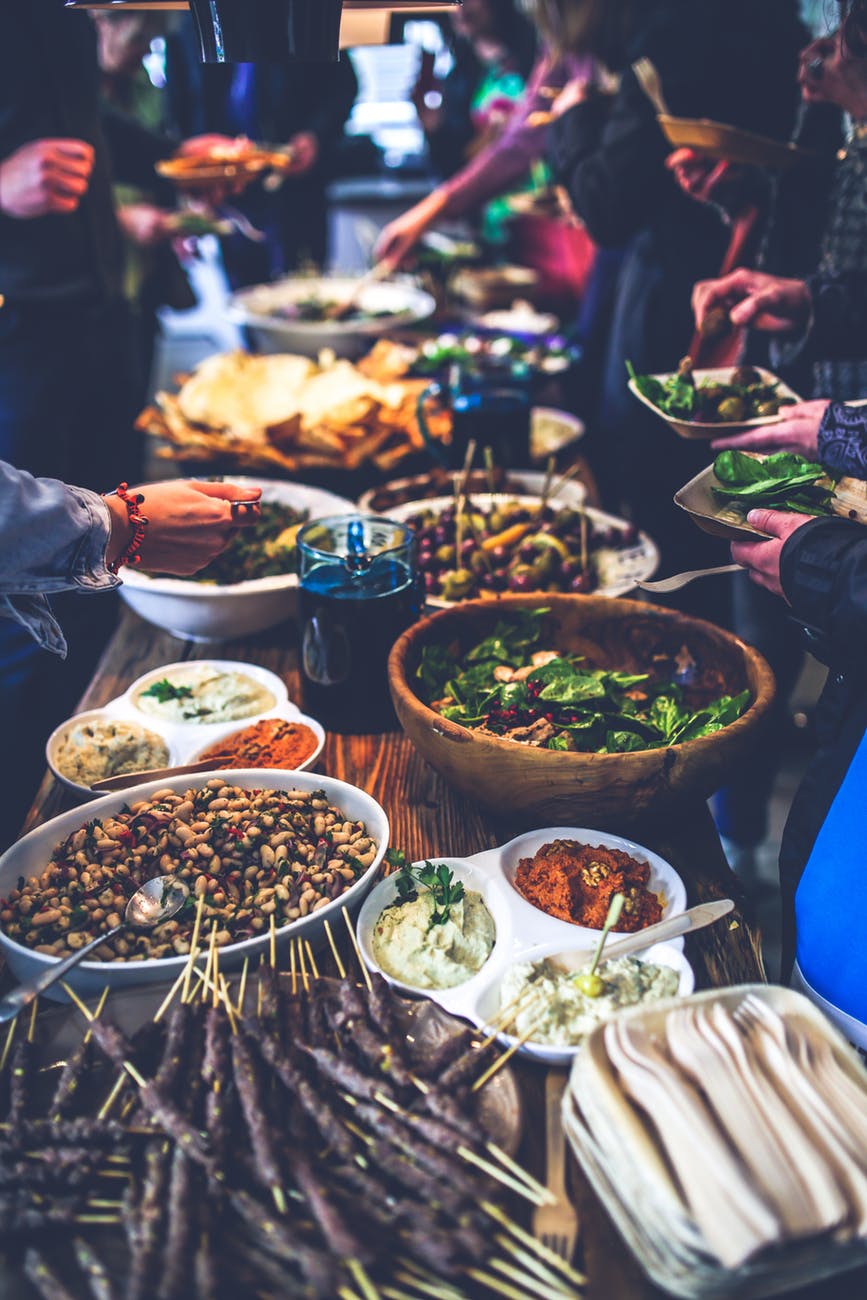 Nothing brings people together like food. Think about it: what do the holidays, birthdays, and parties focus their planning around? Delectable food, whether it's from restaurants, homemade, or catered. Food is an important aspect of Orlando event planning, especially in the fall when the harvest brings in those all-time favorite treat ideas.
The Cup is Half Full
Everyone loves a good dip, even more so when it looks creative and fun. Let's say you've made some chocolate pumpkin cranberry cookies, and you want to serve them in a more unique way compared to just placing them on a platter. Try serving the cookies on top of an individual glass filled with any type of milk. This allows people to get a cookie, and have a great time dipping it into the glass. The concept works well with any sauce, too!
Take a Flight
Sometimes indecisiveness saves the day. If you have a ton of ideas but don't know how to implement them, then there is a great solution. Create flights of various drinks, sliders, or specific pairings of foods that complement different types of beverages. Flights are usually long, narrow serving boards that provide a small taste of multiple flavors of whatever is served. People love options!
Presentation
The presentation can make a break an event itself. Get creative with how you're presenting your fall food ideas. Skewers are always fun, they're simple to make and serve! Try using rosemary stems to skewer your pumpkin, potatoes, or turkey! Wooden sticks are easy to grab, perhaps you can make pecan cinnamon roll pinwheels. Catering is always a resourceful option as well! Also, implement decorative dishes and platters in an elevating fashion to make your event shine.
Cranberries
Cranberries are tart, bitter, mouth-puckering red berries that are essential for all things fall. You can make cranberry juice or add it to mulled wine. Use them to create your very own famous cranberry sauce, dressing, or even jelly it — let's be honest you can do better than the one in the can! Don't forget dessert, cranberry pies or parfaits are excellent for after any great fall dinner.
When it comes to all things fall for Orlando event planning company, Fun Planners thinks outside of the box just for you! Call 407-955-4949 or go online to receive a quote today.