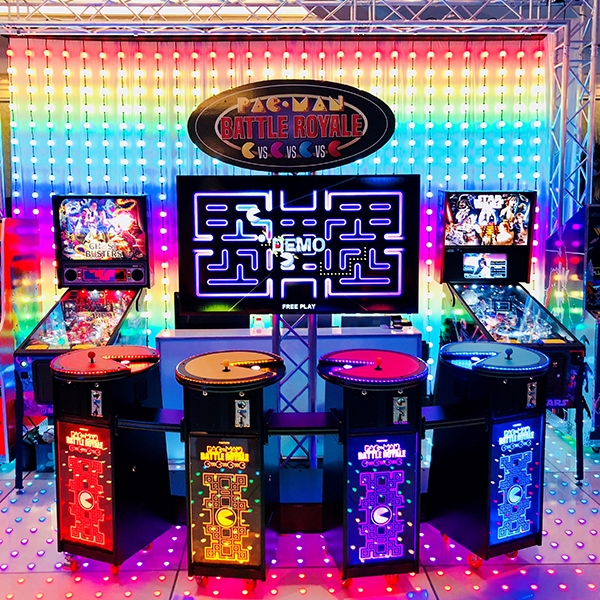 When you are planning for your events, you first think of what you and your brothers would enjoy doing. After racking your collective brains for hours on end, no one can think of anything new to do apart from the usual movie night. But it doesn't have to be that way. If you are planning events, you should first think of Orlando arcade game rentals. Fun Planners will help you create one of the most innovative new experiences that you can enjoy with your brothers during your events. 
Themes
It's important for you to choose a theme for your event. You don't want a boring party! Plus, it allows you to easily choose games, decorations, and food based on that theme. Fun Planners has ideas for themes, including:
Carnival theme
Casino theme
Football theme
Pub theme
Retro arcade theme
Rustic theme
Sports theme
Tropical theme
… and more!
With this wide array of options, you will certainly find a theme or a mix of themes that will best suit your desires and ultimately make your next event the best one yet.
Games
The variety of game options will allow you and your brothers to handpick your favorite ones without ever running out of choices. Due to our large inventory, no matter how big your event is, Fun Planners will be able to accommodate all your brothers, guests, and even your sorority sisters. We have a large assortment of arcade game equipment and other types of games that you can rent, including:
Arcade games
Branded games
Carnival games
Basketball/baseball games
Oversized giant games
Inflatables
Glow in the dark games
Virtual reality
… and more!
Extras
Apart from all the amazing themes and games you can choose from, we also can provide all sorts of entertainment, ranging from a band to belly dancers they have it all. Just when you thought it couldn't get any better, we also have concession equipment that you can rent to give your brothers the best experience yet. You guys don't want to go hungry!
Don't plan your event alone. Go online or call 407-955-4949 to get everything you need for your best event yet from the Orlando arcade game rentals and event planning company, Fun Planners.