You've heard the expression "pics or didn't happen." People want to live through the images you share of your event. Whether you want to be transported to distant lands or put your head on an animated boogie-body, Fun Planners has all the event photography equipment, technology, and elements necessary. Photography is an extremely important marketing tool in your Orlando event planning. Traditional photography still exists, but now unconventional forms of capturing memories are also available to further enhance your experience. Here's why you should always be taking pictures at your event.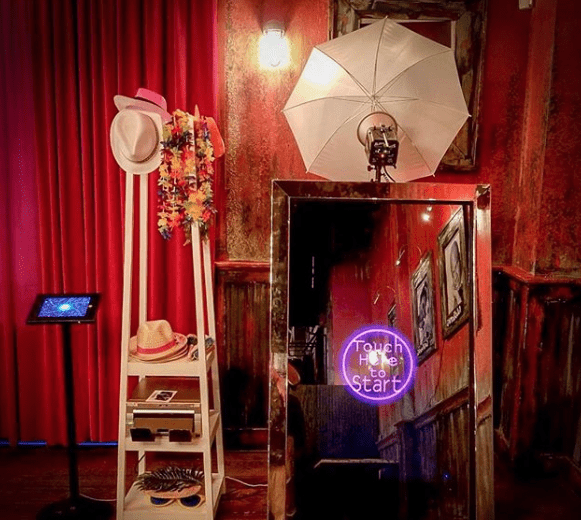 Brand Collateral
Using the photographs the photographer takes during your corporate event is great collateral for branding materials, such as photos for your website, brochure, social media, or white paper. The more images you share, the more your audience is excited and likely to attend next time.
Press 
Pictures and videos allow you to use the information in press releases for exposure and coverage of your events. Online press release submissions typically allow for photos that can be used to plan for the coming year as well, or for local publication.

Capturing Key Moments
If you have a keynote speaker or performance at your corporate event, a photographer and videographer will help you capture those key moments. Sharing to social media and tagging the speaker reaches more audiences. The hope is the speaker will share to their followers and those followers become aware of your own brand.
Create Historical Moments
If you have a specific event that happens annually, you can use the photos and videos to help jog your memory of speakers, guests, set-up, and additional information. You'll want memories that last.

New Technology
With the evolution of film and digital photography, capturing the essence of an event has become much more enjoyable for both the photographers and their subjects. Event photography is still adapting and evolving. Here are a few unique ways to highlight your event experience with some cutting-edge event photography techniques:
Green Screen Photography: Green screen photos use digitally enhanced backgrounds that allow you to travel the world without leaving your city. Photographers can superimpose guests onto backgrounds matching the theme of the event.
Digital Photo Booths: While traditional portraits are still an option, digital photo booths come with a variety of unique printing options. You can choose to have your photos printed on a 3-D cube or graphic photo stips.
Boogie Heads: This new form of dance video uses chroma-key (green screen) technology that takes your head and puts it on an animated boogie-body. Dance, sing, and laugh while your co-workers, family, friends or even a perfect stranger lip-sync and boogie to the greatest pop songs of yesterday and today.
Orlando-based event planning companies like Fun Planners offer a collaboration of photography and videography to create memories. We specialize in special events, corporate events, fundraisers and much more. If you want help planning your next show-stopping event, call the Orlando event planning experts at Fun Planners today at 407-955-4949.