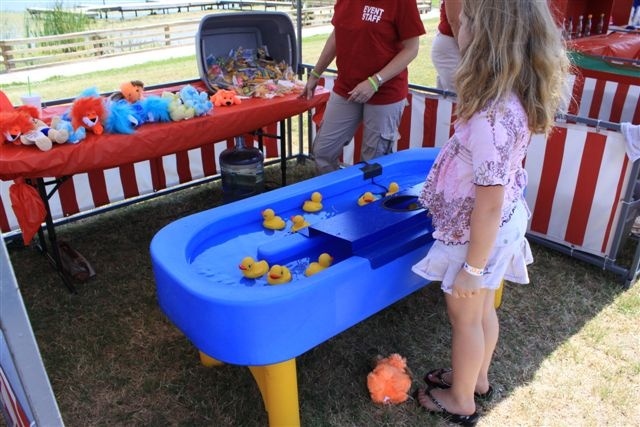 So you're taking a step into the world of Orlando event planning! Whether you're planning sorority bid day or an office celebration, you want your party to be memorable, exciting, and most importantly — on the theme! Hosting an unforgettable experience is easy when you pick (and stick) to a creative theme. Fun Planners has some tips on how to give your guests a night to remember.
Picking the Perfect Theme
This is the most important step. You want your theme to be original and entertaining. General themes like western and decades are fun, but don't be afraid to get specific! How about a night under the sea in a mermaid-filled coral reef? Or a glow-tastic blacklight shindig? You could even throw a sweet Candyland birthday bash! Whatever you choose, make sure everything that follows is consistent.
Party Decor
When setting up for your big blowout, details matter. You don't have to be a big spender to create an immersive environment. Party decor can be inexpensive and should fit the theme. You can get anything from futuristic events with color-changing tables to wild west sets with a western stunt show.
It's All About the Food
A guest can tell if it was a good party by how happy their belly is when they leave. Making sure that your guests have enough to eat will ensure a successful affair. Food is another opportunity for you to showcase your theming expertise, too! Try making "cannonball" meatballs for a pirate crew, or have a steady supply of Sun Chips and Milky Ways for your intergalactic adventure. Cupcakes are also an easy canvas to make an impressively themed dessert.
Make a Big Purchase
You don't need to blow your budget in order to have a good time, but consider splurging on a main attraction. Casino night? Have some card tables set up. Carnival? Hire a juggler, face painter, or even a fortune teller. Rent an inflatable to amp up the hype, or a photo booth for your guests to keep a reminder of the greatest party of all time.
Whatever theme you settle on, if you let your creativity shine, your party is sure to succeed. For more ideas on Orlando event planning or to get a quote, contact us online or call 407-955-4949.